Some kind words from our 1,700+ Minneapolis tennis players
(86,300 + nationwide)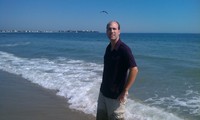 Member Since 09/19/12
The league is easily the best (very user friendly & simple to use) I've participated in. Hopefully, I can find some more players to join.
M. Kriesel
TennisMinneapolis
Member Since 04/14/14
Tennis Minneapolis is an inexpensive way to play many competitive matches during the warm weather months. The playoffs are exciting, and the online profiles allow you to easily track results.
T. Chaffee
TennisMinneapolis